Dad broke it!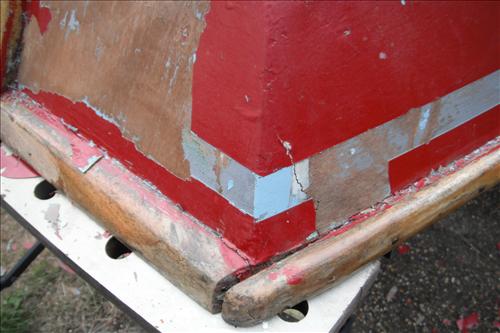 He says he didnt.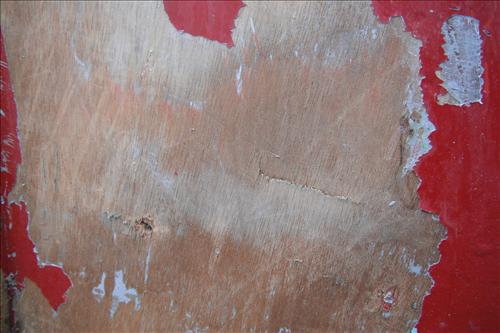 No mcdoanalds if it was dads fault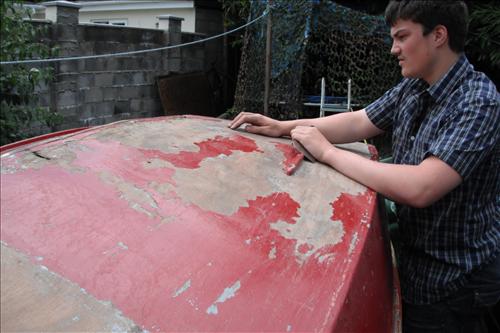 It was Dannys fault!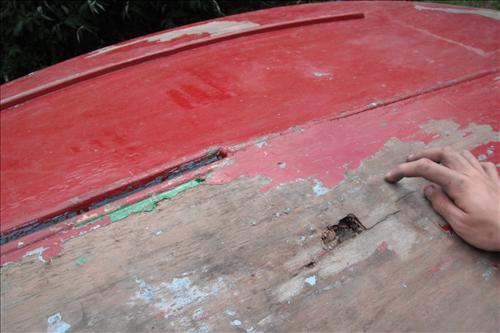 until after mcdonalds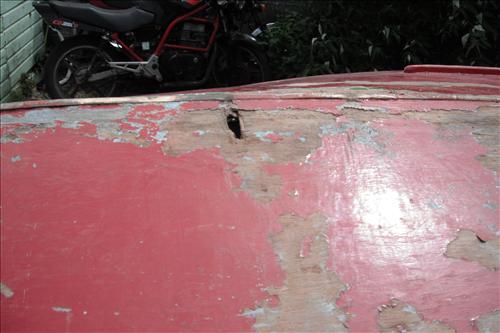 the bottom has some bad holes and cracks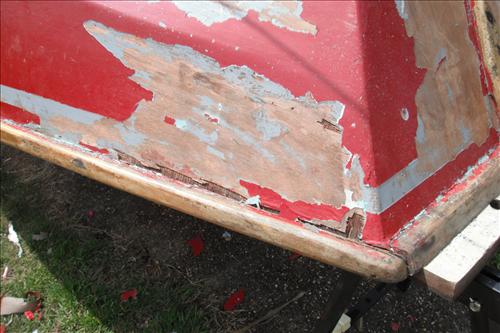 bits has delaminated which means the woods are getting ungued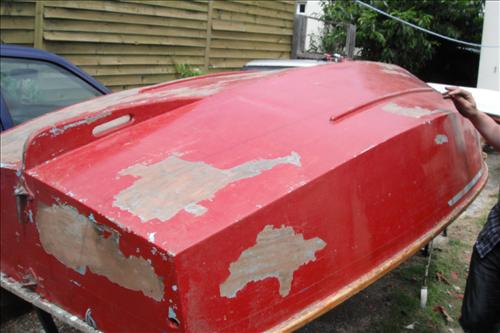 got to be careful not to damage the tape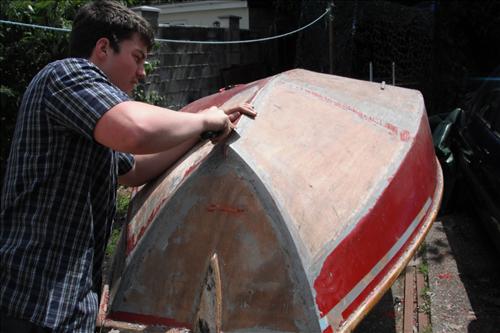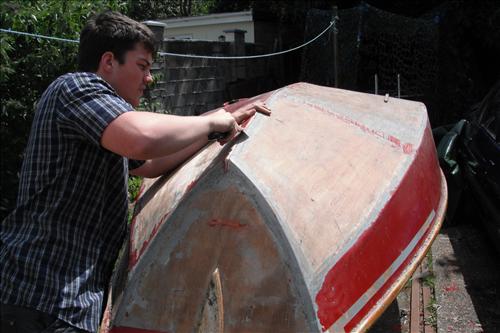 If I say its both mine and dads until after he helps me get the paint off....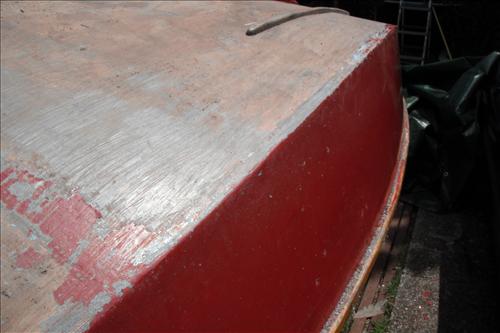 I think dad leaned on his scraper much too hard.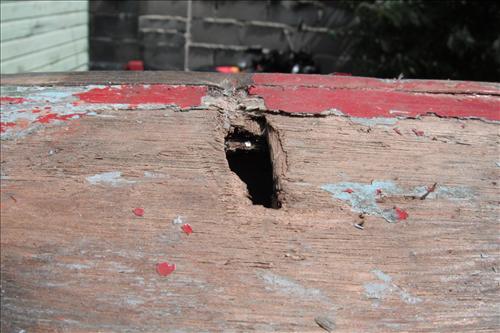 Shouldnt have blamed him. Now Ive got another hole.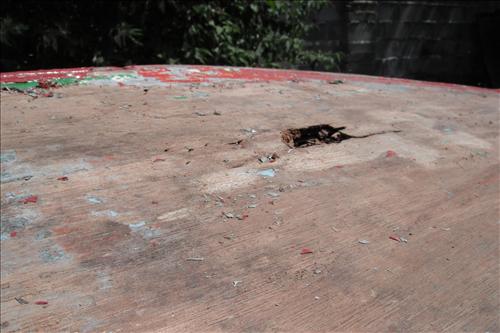 I think I need him to stop helping before he completely destroys it!
I got him to grind it out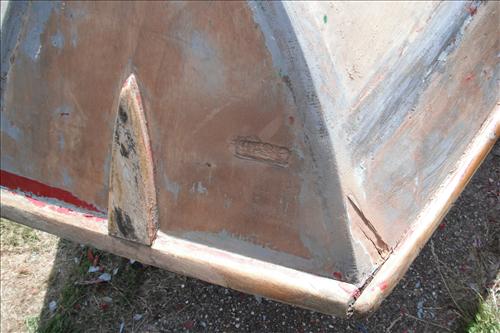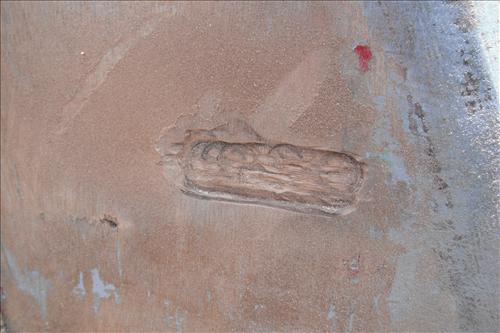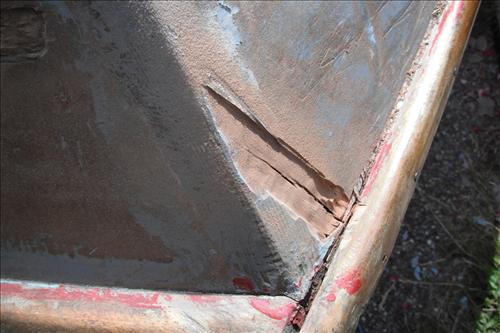 That hole is getting bigger but I need to make it like that to stop the new bit falling in.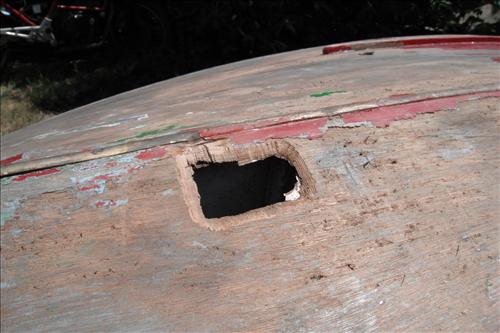 D AAAAA D ! ! ! !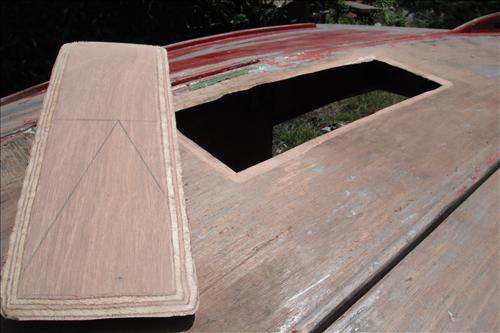 Good dad.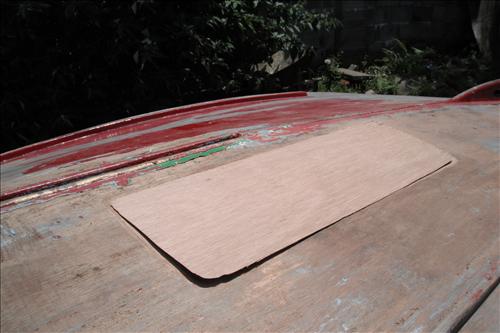 its coming off
delaminated.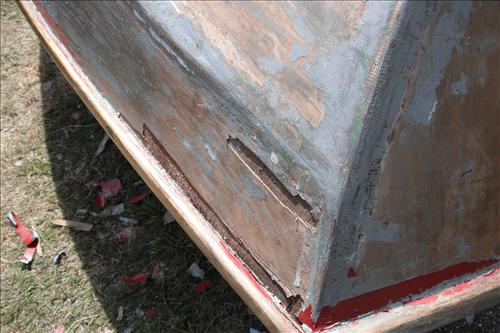 hes sitting, Im doing all the work.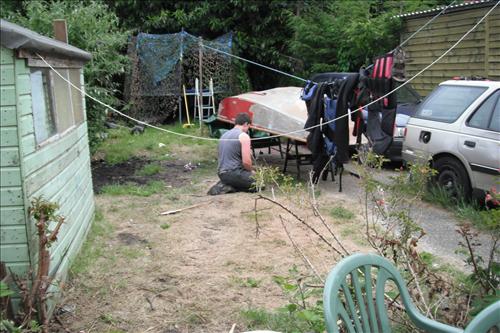 filling it back up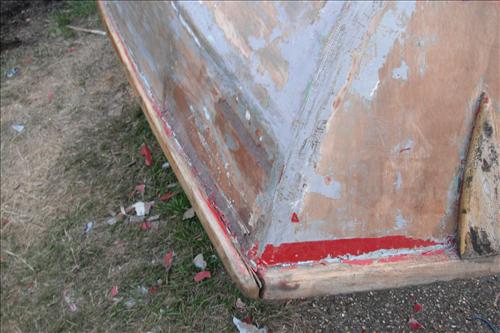 microfibres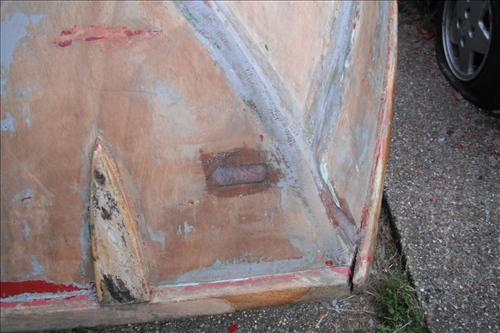 its staying itn there while it dries.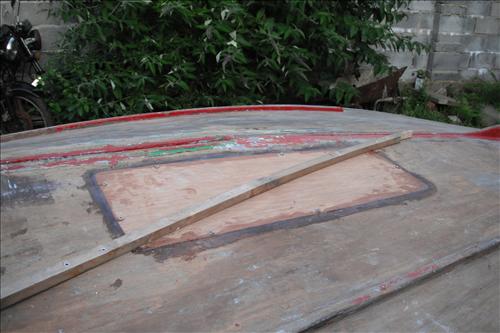 er...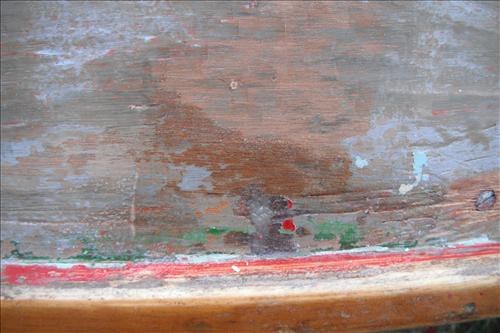 this is what dad is doing.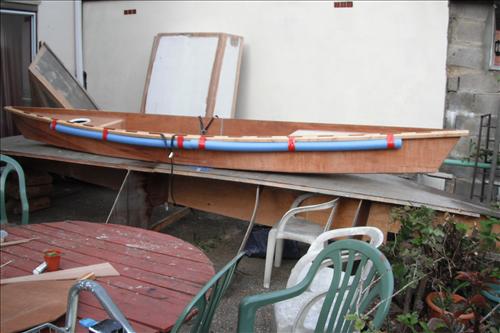 er....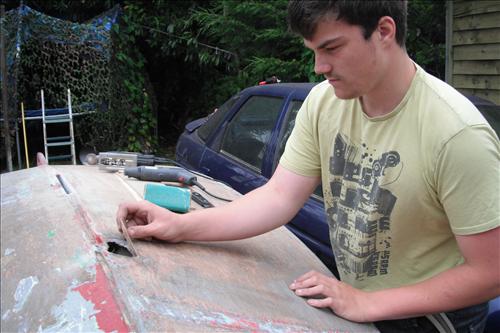 Im fixing up the hole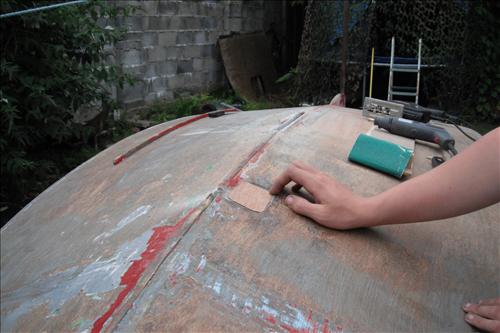 Sanding it flat.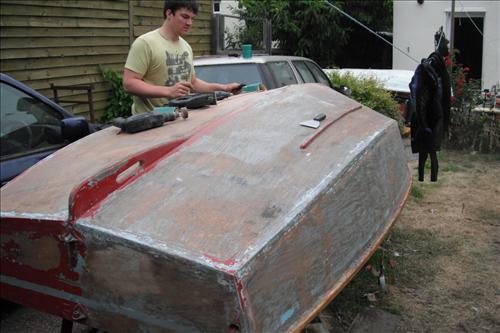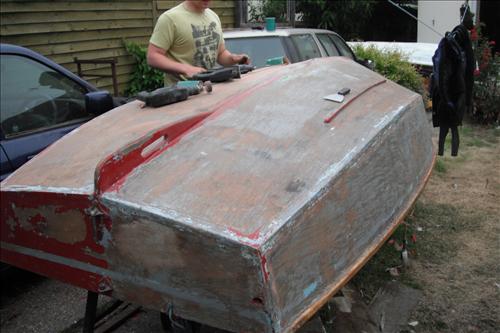 Had to take the edge off with the jigsaw so I can fix the delaminated.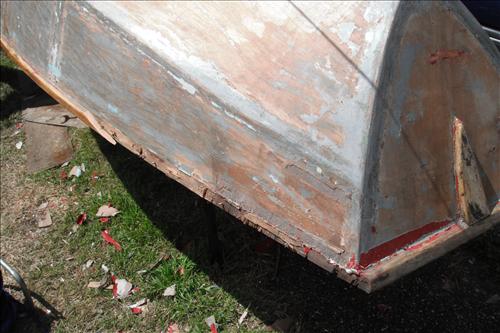 wetting it with resin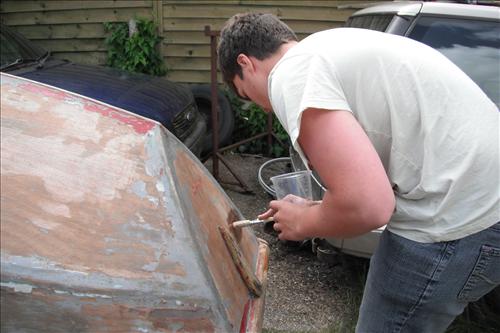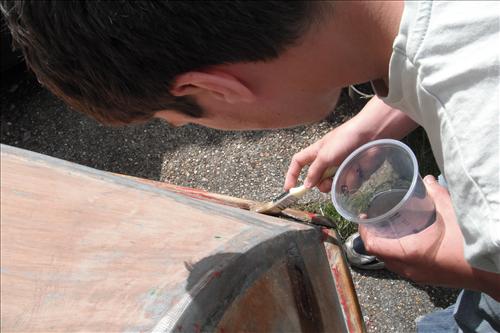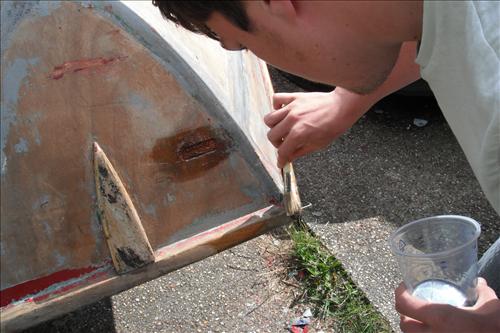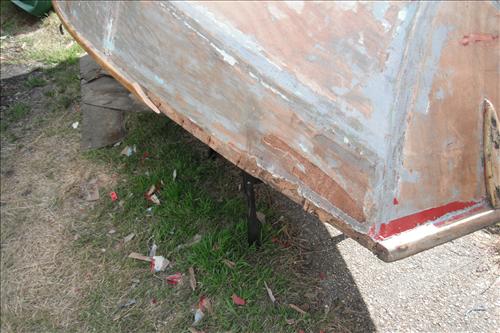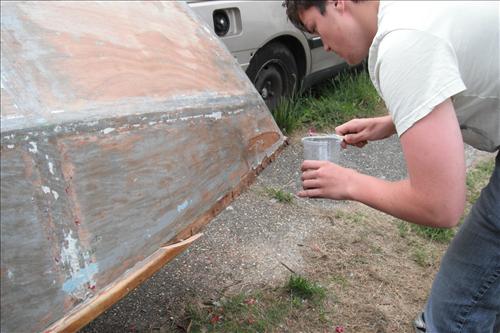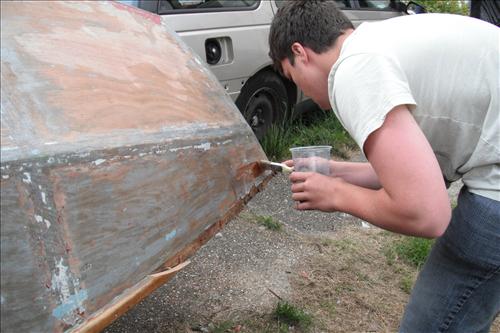 Oh thats the floor of the tape. I pulled it out as it was holding in the water