More tape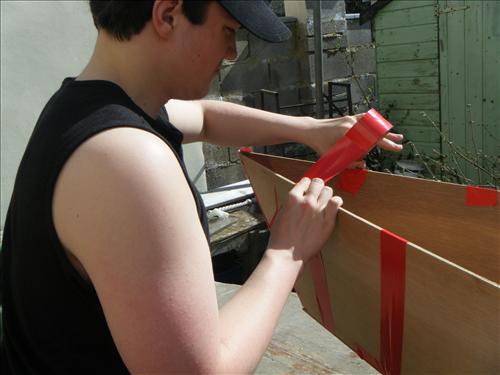 this holds it in the middle
More tape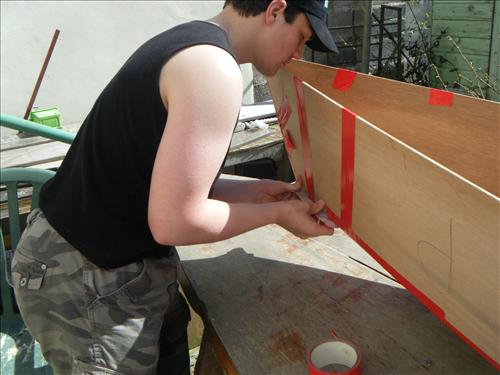 and now to do the other side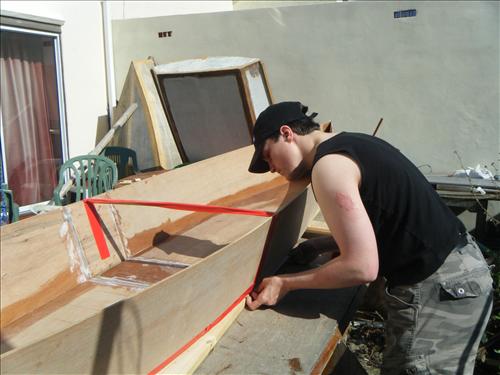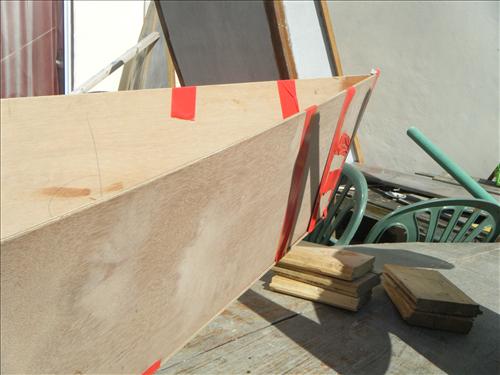 taping on the corner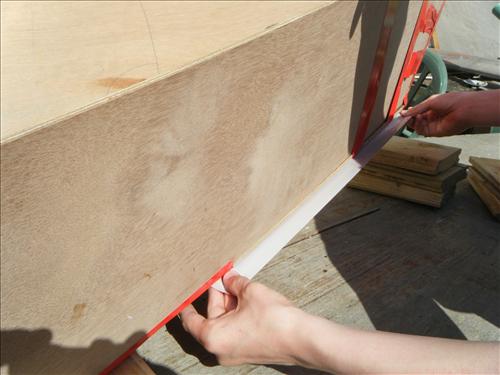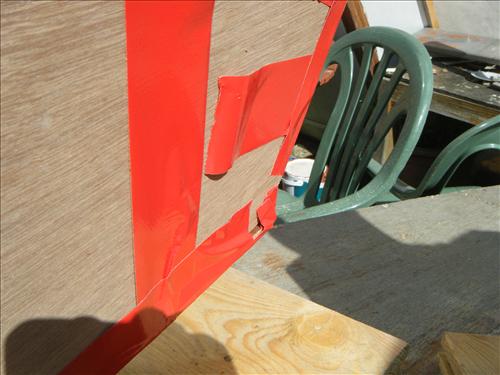 Microfibred and taped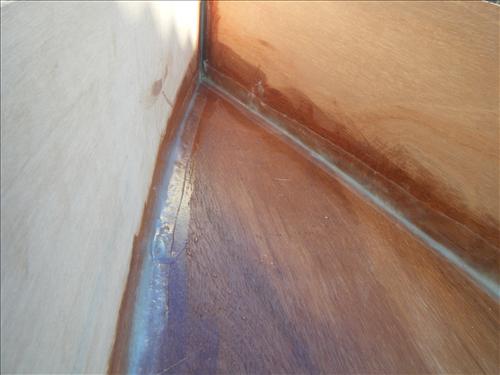 Now she is as solid as a rock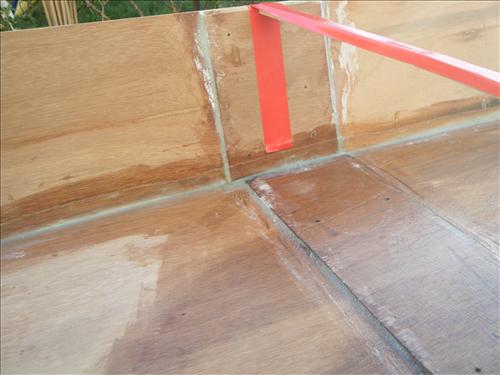 Just.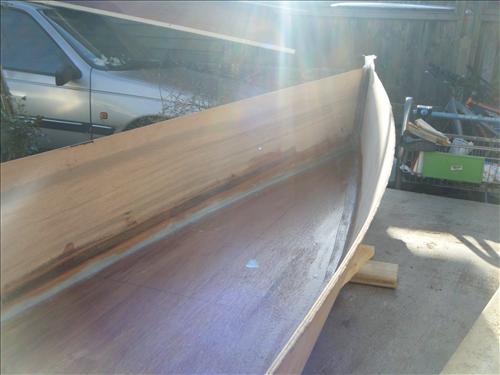 now to tape outside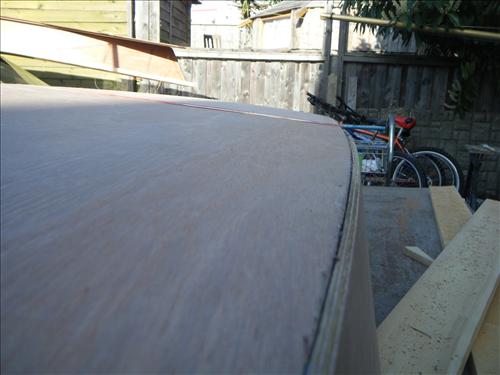 and the nose needs to be blunt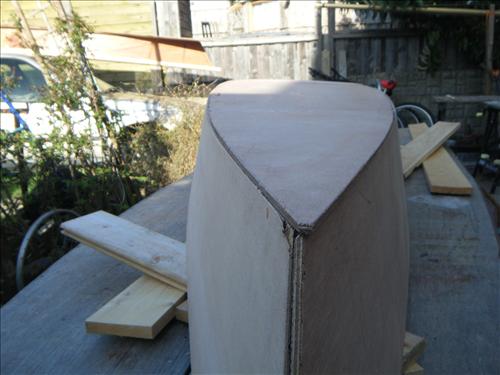 cutting the blocks for the rails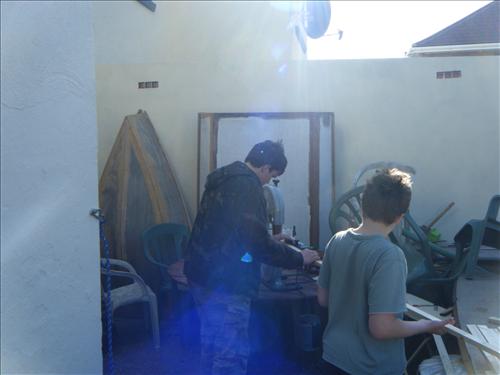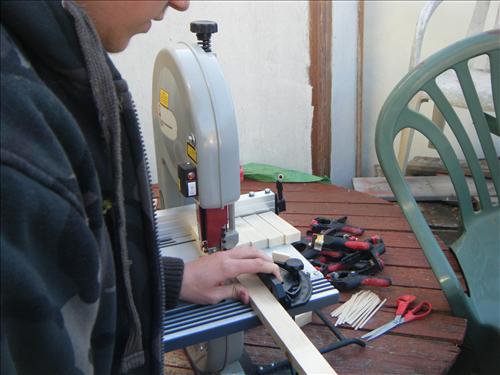 lots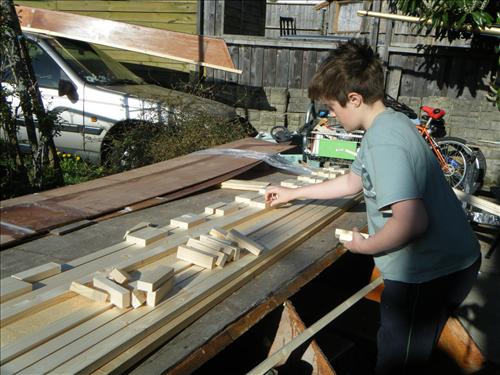 Break time!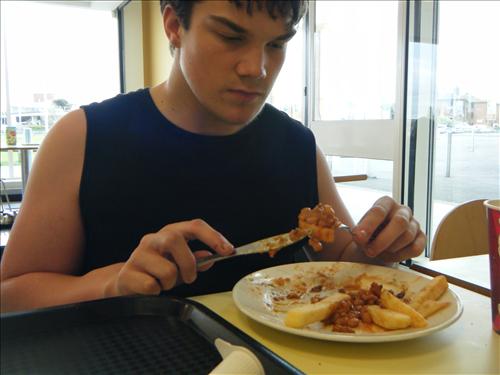 Back to work taping the outside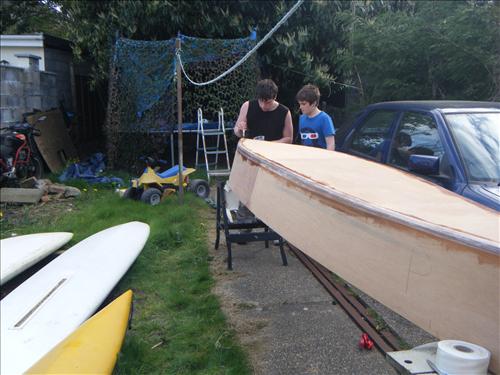 and the nose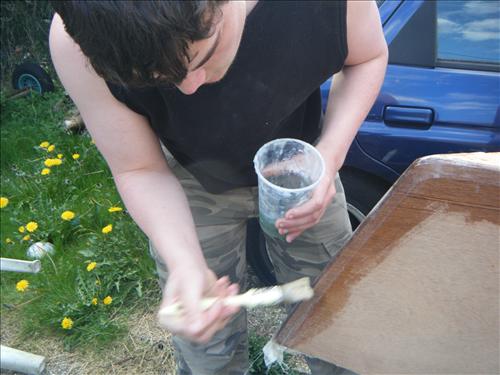 fibreglassing the tape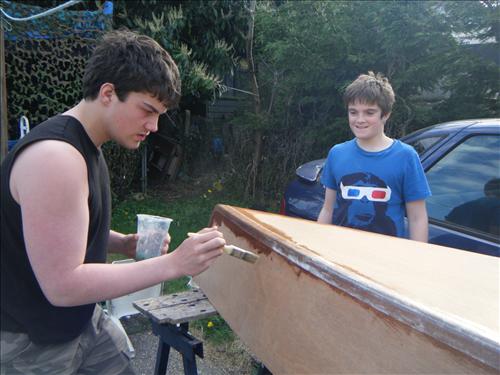 almost there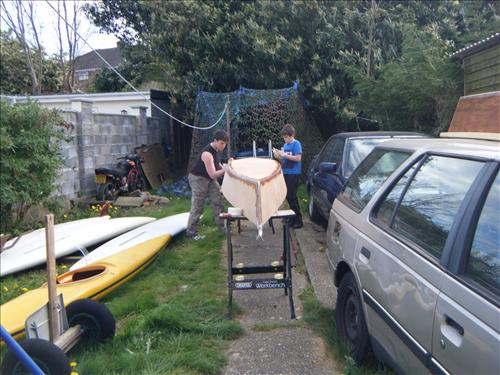 Eds is getting there too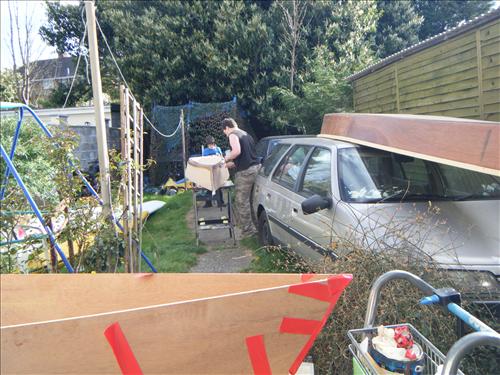 bottom painted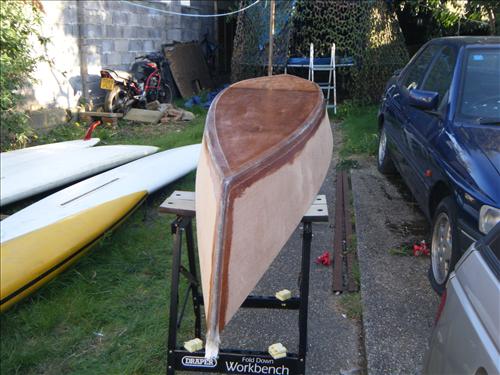 sides painted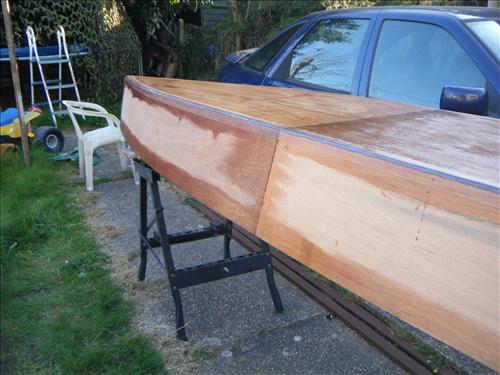 Gazebo started leaking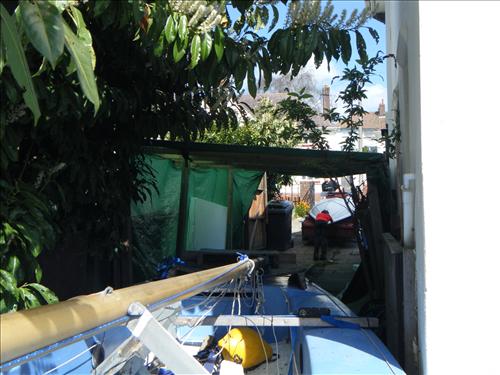 boats out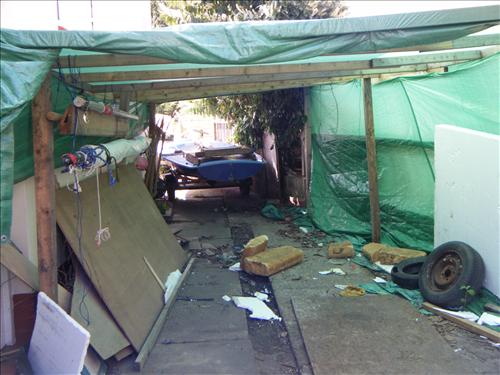 clearing up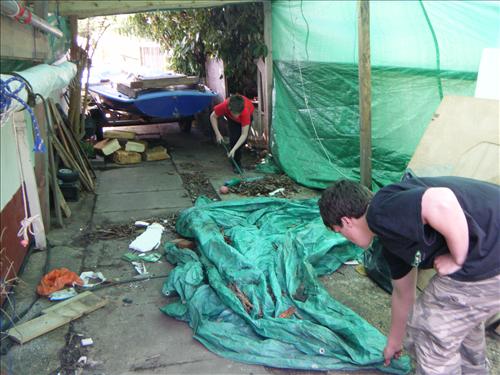 top off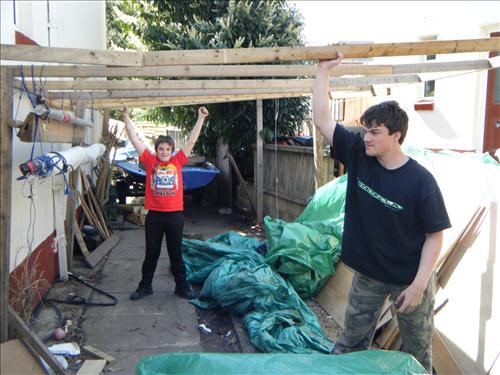 Im going to jump on it!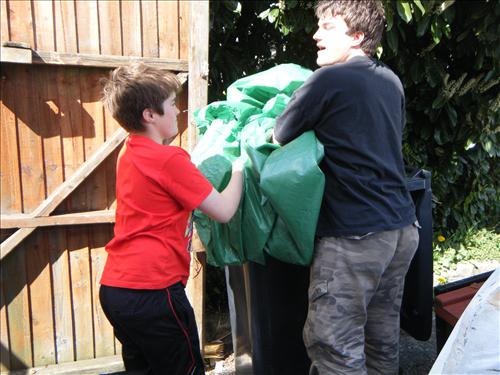 New tarp to the rescue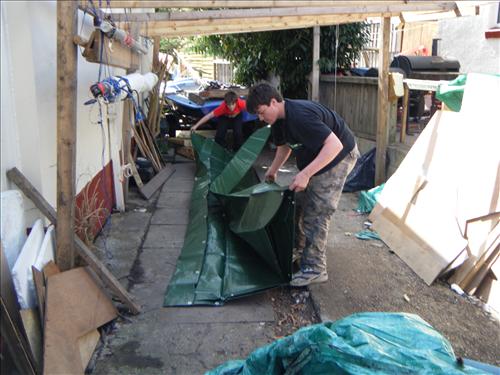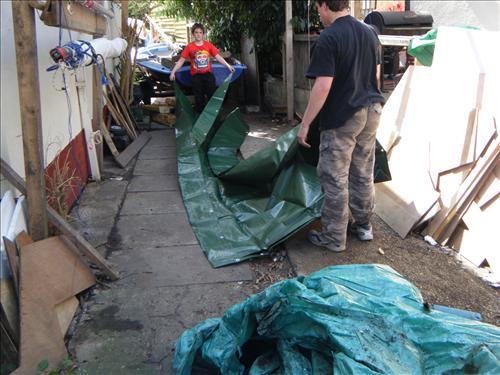 Its big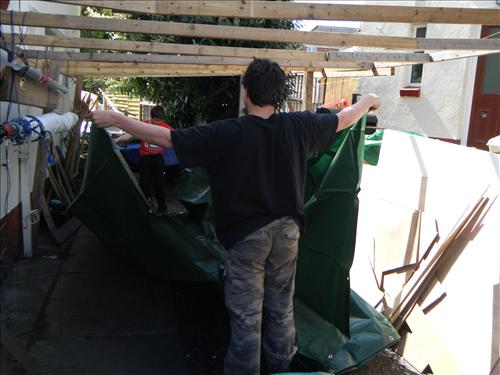 getting it up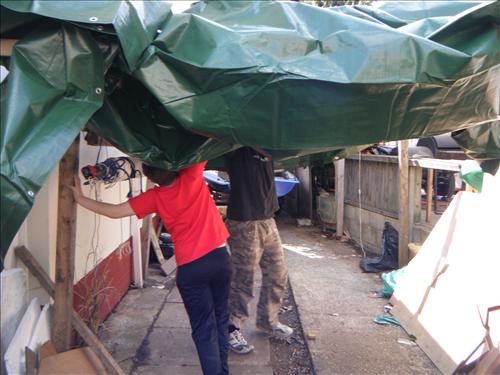 From light to dark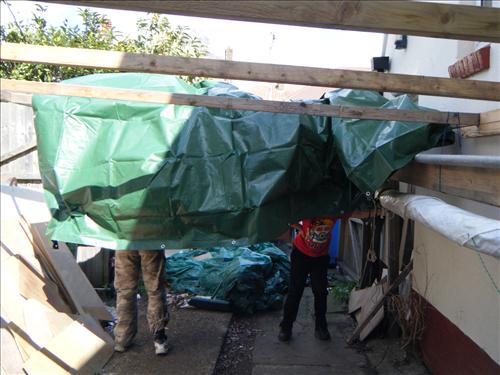 Tralaa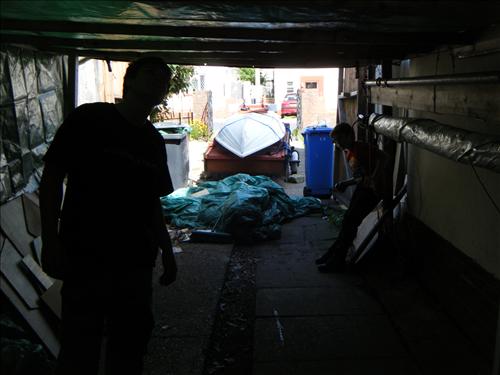 Wood going back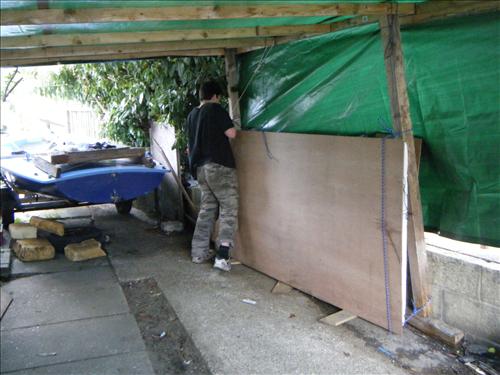 TIme for boats in front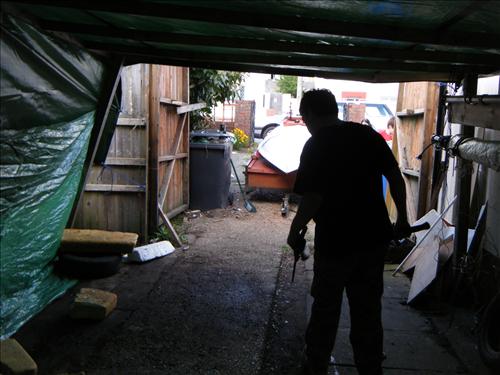 Canoes wont get wet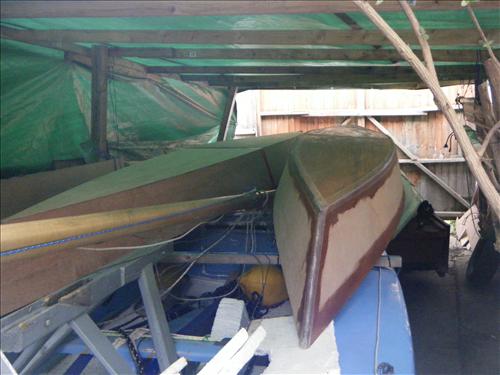 Canoes are heavy.